FAQ Category: Seedbox Basics
Banned: Public Trackers
Please note we do not allow Public trackers to be used on our servers, We block all known public trackers and update the list daily.


Any client found to be loading public torrents will have their account disabled and will not be entitled to a refund.
What is a Public Tracker ?
In most cases Public trackers are sites that you do not need to sign into to download content,
All Private sites you have to login to your user account
Getting started
So you decided to get a seedbox!
Welcome to seedit4.me! After you've made your account and added a seedbox slot you can start using your new box within a few minutes.
Access your seedbox
You can have multiple seedboxes on your account, which are all accessible via your overview. Once there, click the [access] button behind the slot you want to manage, like shown below.


Once there you can manage that seedbox slot via the different options that are available to you, like installing new applications on your slot or restart services.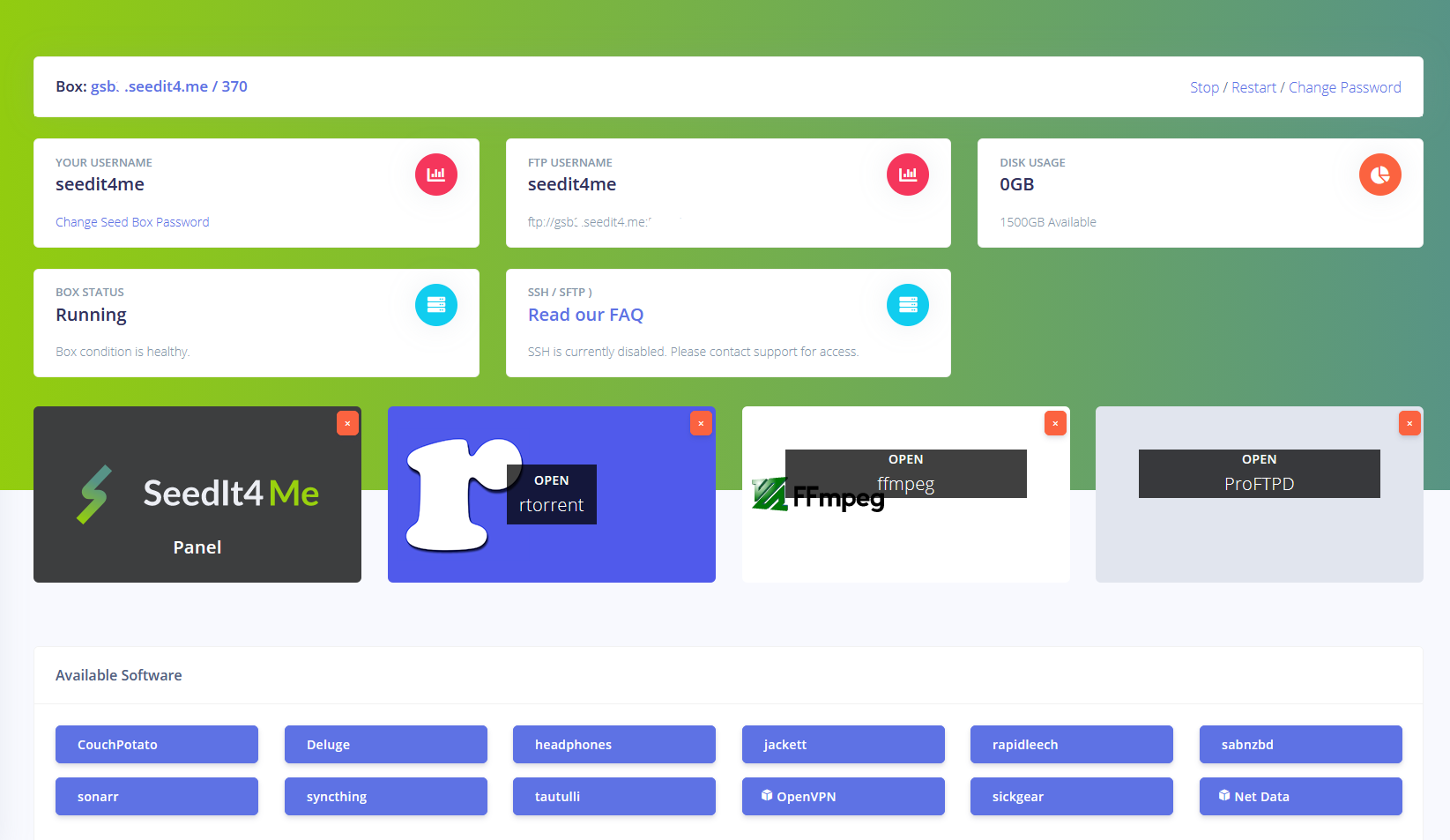 Some applications are installed automatically. Those are:
To install more software you can scroll down to 'available software' and click the software of your choice. You will see a pop-up box like like this example: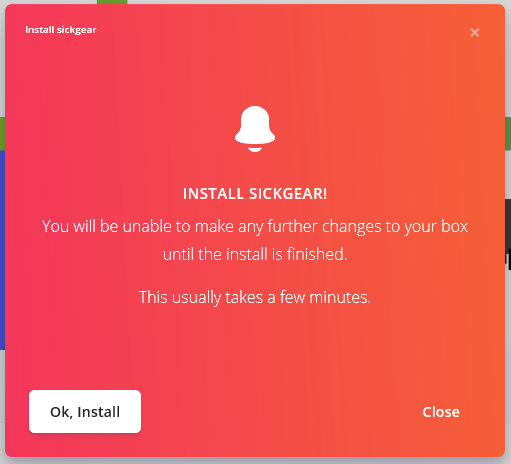 If you go through with the installation then the software will be added to your slot within a few minutes. While the installation is in progress you will see the following information displayed on that slot:


Once the installation is finished you will no longer see this message on your box and you can install more applications if you wish to do so.
seedit4.me cPanel
In your seedit4.me cPanel you will be able to check up on the health of your seedbox. You can see band with usage, the load and a lot of other helpful information about your seedbox! You can also use the cPanel to restart or disable/enable the software you've installed on your slot, you can do so by scrolling down in your cPanel and then click on the appropriate button:


rUtorrent
rUtorrent is the beating heart of your seedbox. It is a graphical shell for the infamous rtorrent client, used to transfer data via the bittorrent protocol. You can access rUtorrent directly from your slot access screen. Once you've opened up rUtorrent you can easily start transferring data by adding a torrent to it.